Medical Equipment Wood Crate Service
Superior Crating Solutions for Sensitive Medical Equipment
Protecting and securing medical equipment is paramount, and at Crates of Las Vegas, we understand the intricacies involved. Our specialized Medical Equipment Wood Crate Service guarantees that every piece of medical equipment is crated with utmost precision, ensuring its safety and readiness for transport or storage.
Medical Equipment Wood Crate Service
Superior Crating Solutions for Sensitive Medical Equipment
Protecting and securing medical equipment is paramount, and at Crates of Las Vegas, we understand the intricacies involved. Our specialized Medical Equipment Wood Crate Service guarantees that every piece of medical equipment is crated with utmost precision, ensuring its safety and readiness for transport or storage.
Custom Medical Equipment Wood Crates
Custom medical equipment wood crates are precisely tailored packaging solutions designed to meet the unique requirements of healthcare facilities and medical equipment manufacturers. These crates are expertly crafted to offer a precision fit for the specific medical devices they house, minimizing unnecessary movement during transport and reducing the risk of damage. Constructed from high-quality, durable wood materials, these custom crates provide superior protection against impacts, vibrations, and environmental factors, ensuring the safe and secure transportation of valuable medical equipment. They can be further enhanced with cushioning materials and shock-absorbing features to safeguard delicate instruments. Security is a priority, with locking mechanisms and tamper-evident seals available to ensure the contents remain secure during transit. Custom crates can be compliant with healthcare industry regulations and are designed for ease of handling, complete with ergonomic features.
These specialized crates are not just about protection; they also aid in efficient logistics. They come with convenient handles and labeling options, making loading and unloading easier while allowing for clear identification of contents and handling instructions. Whether it's diagnostic instruments, surgical equipment, or any other sensitive medical devices, custom medical equipment wood crates play a vital role in guaranteeing that such equipment arrives in optimal condition, ready for immediate use in healthcare settings. Their role in preserving the integrity of medical equipment during transportation makes them an indispensable component of the healthcare supply chain.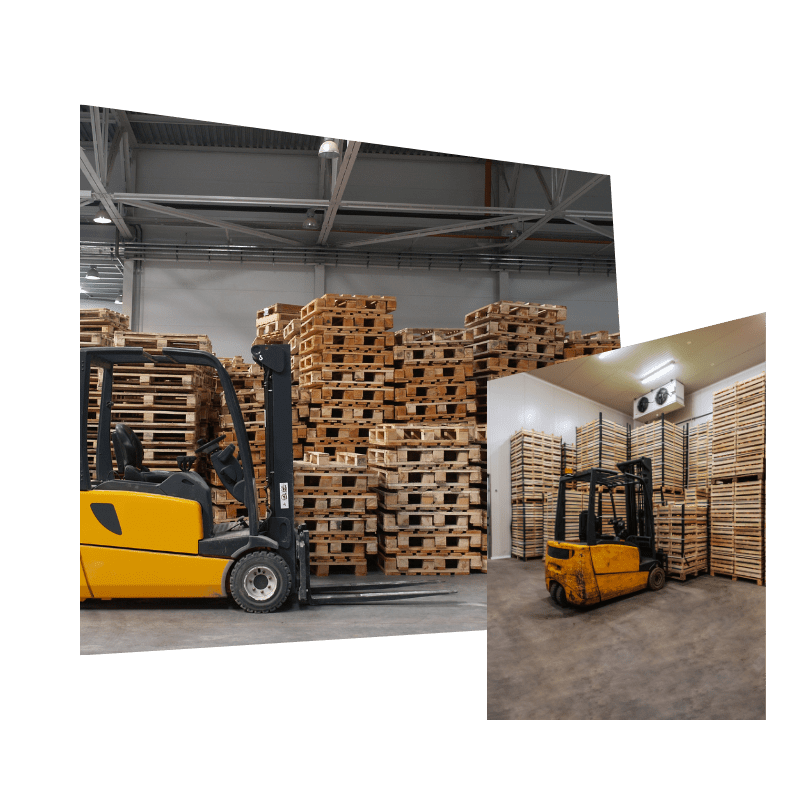 Secure Packaging and Transportation
Secure packaging and transportation services are the linchpin of ensuring the safe and dependable movement of valuable goods and equipment. These services encompass a suite of strategies and practices meticulously designed to shield items throughout their journey, from the point of origin to their final destination. Tailored solutions are at the heart of secure packaging and transportation, where meticulous consideration is given to the unique requirements of the cargo, encompassing the selection of robust packaging materials and the choice of an appropriate mode of transportation.
High-quality packaging materials are employed to safeguard goods during transit, including sturdy boxes, crates, and cushioning materials to absorb shocks and vibrations. Trained professionals, well-versed in the fragility and sensitivity of diverse items, handle the packaging process with care to minimize potential damage. Security features like tamper-evident seals, GPS tracking, and around-the-clock monitoring deter theft and offer real-time visibility into the cargo's location and status. Compliance with industry-specific regulations and the provision of insurance coverage further enhance the safety and legality of the transportation process. Efficient route planning, employing technology to monitor cargo in real-time and facilitating clear communication with clients, ensure secure packaging and transportation services are pivotal in various industries, including healthcare, electronics, aerospace, and logistics, where safeguarding cargo integrity is paramount.
DO YOU WANT TO EXPLORE ALL OUR WORKS?
Why Opt for Our Medical Equipment Wood Crate Service?

Specialized Handling
Expert handling of delicate and expensive medical equipment.

Custom-Built Crates
Crates designed specifically for medical equipment, ensuring a perfect fit and maximum protection.

Timely Service
Swift and efficient service ensuring your medical equipment is ready for transit without delay.
Specialized Crating Solutions for Healthcare Devices
Specialized crating solutions for healthcare devices are intricately designed and custom-tailored packaging systems crafted to cater to the specific needs of the medical industry. These purpose-built crates are engineered to provide a secure and protective environment for the transportation of sensitive and high-value healthcare equipment, ranging from intricate diagnostic instruments to cutting-edge surgical tools and advanced imaging devices. The meticulous attention to detail in the design of these crates is instrumental in ensuring that these essential medical devices remain intact and fully operational during their journey from the manufacturer to the end-user.
These specialized crating solutions offer an array of features, including custom designs to precisely match the dimensions and requirements of the healthcare devices, safeguarding them from potential damage caused by movement, impacts, or vibrations. The use of durable materials and specialized cushioning materials within the crates further enhances protection, ensuring the safe transportation of delicate equipment. Complemented by security features, compliance with industry regulations, and clear labeling, these crates are an integral component of the healthcare supply chain. They play a crucial role in upholding the integrity of medical equipment, facilitating safe and efficient delivery, and ultimately contributing to the uninterrupted operation of healthcare facilities.
Our Medical Equipment Wood Crate Service Process
Frequently Ask Questions About Hotel Art Servicesor Long-Distance Shipping
A: Yes, our team is skilled in crating medical equipment of all sizes and complexities.
A: Absolutely, we use materials that adhere to all relevant safety and health standards.
Contact Us for Medical Equipment Crating Needs
Ensure the utmost safety and security of your medical equipment with Crates of Las Vegas' expert crating services. Contact us today for a consultation and quote.
At Crates Of Las Vegas, we take pride in creating high-quality, customizable, and durable wood crates to meet your needs. Whether you need a crate for storage or shipping purposes, our expert craftsmen can create a unique design that fits your requirements.
You can reach us by phone at 702-997-1237 or email us at info@cratesoflasvegas.com. Our friendly and knowledgeable customer service team can assist you with any inquiries.